Republicans got what they wanted
updated 11:51 AM EDT, Thu October 17, 2013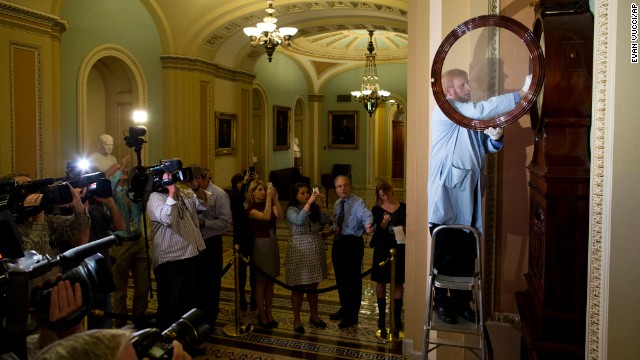 Museum specialist Richard Doerner winds the historic timepiece known as the Ohio Clock outside the Senate chamber on Thursday, October 17, the day after the partial government shutdown ended. The clock stopped during the 16-day shutdown when federal workers were furloughed. The federal government reopened after President Barack Obama signed a spending and debt ceiling agreement that Congress passed Wednesday night, October 16.
Government: Back in business
STORY HIGHLIGHTS
A deal will reopen government and avert a default on U.S. debt

Julian Zelizer: Some have argued the deal is a total Democratic win

He says the reality is GOP can continue to make budget cutting dominant issue in Washington

Zelizer: GOP can use same tactics in 2014 to force Obama to focus on their concerns
Editor's note: Julian Zelizer is a professor of history and public affairs at Princeton University. He is the author of "Jimmy Carter" and "Governing America."
(CNN)
--
With no time left on the clock, members of Congress finally reached a deal that would reopen the federal government and raise the debt ceiling.
As the world watched Congress stumble and tumble toward the brink of default, Senate Democrats and Republicans finally agreed on a deal that gained enough support in the House to bring this episode to a close.
Some Democrats and pundits have concluded that Democrats are walking away the victors. They correctly argue that the Republican Party has become so damaged in the polls as a result of their hardball tactics that they are extremely vulnerable in the 2014 midterms and could very well suffer in the presidential election of 2016 as a result of these debates.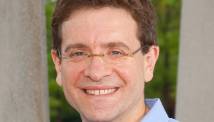 Julian Zelizer
President Barack Obama also walks away from this deal with the Affordable Care Act generally intact, as conservative proposals to repeal the program recede further and further away from political reality. In 2011, when threatened with the debt ceiling, Obama conceded to Republican demands by agreeing to the 2011 Budget Control Act. This time he refused to negotiate.
But can Democrats really claim victory? Not really.
As the dust settles, Republicans might find themselves pretty content with the outcome of this battle. In terms of public policy, they have kept the President on the defensive and kept their main issue front and center.
Throughout much of the past month and a half, when the President hoped to return from the congressional recess to push the immigration bill through the House, all attention has centered on sequestration, repealing the Affordable Care Act, cutting spending and avoiding fiscal catastrophe.