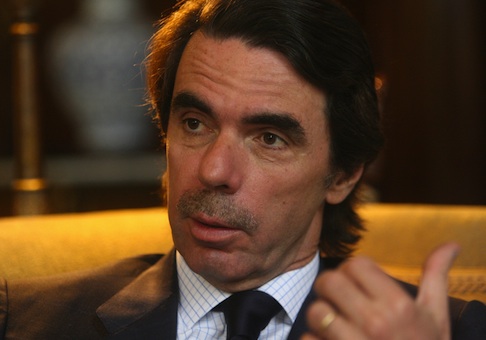 Former Spanish Prime Minister Jose Maria Aznar criticized President Barack Obama for his "very bad decision" to seek congressional authorization for a U.S. strike on Syria, saying that this makes the U.S. leader appear weak and unwilling to accept personal responsibility.
September 4, 2013 - 3:15 pm
Popular and widely read Egyptian newspaper
Al Wafd
published the above picture today portraying U.S. President Barrack Hussein Obama as Satan himself. The unflattering picture has been making the rounds on Facebook in the Middle East and, according to
Al Wafd
, is representative of the hatred growing numbers of people in the region have for the American president, thanks to his staunch and unwavering support for Islamists and jihadiis — whether in Nigeria, Libya, Egypt, or Syria — even as they terrorize, murder, rape, and burn down Christian churches, that is, even as they engage in diabolical activities.
Also read: President Man-Child
WashPost Editorial Slams Obama/Holder Justice Dept. for Blocking La. School Vouchers