Kliphnote:

A weak response from the white house. No big surprise. Too busy campaigning. Will Obama blame Bush and the US for this?
U.S. Embassy Condemns Religious Incitement
September 11, 2012
The Embassy of the United States in Cairo condemns the continuing efforts by

misguided individuals to hurt the religious feelings of Muslims

– as we condemn efforts to offend believers of all religions. Today, the 11th anniversary of the September 11, 2001 terrorist attacks on the United States, Americans are honoring our patriots and those who serve our nation as the fitting response to the enemies of democracy. Respect for religious beliefs is a cornerstone of American democracy.

We firmly reject the actions by those who abuse the universal right of free speech to hurt the religious beliefs of others.
NATIONAL SECURITY
U.S. Ambassador Killed in Libya
Updated: September 12, 2012 | 2:49 p.m.
September 12, 2012 | 6:54 a.m.
AP Photo/Ben Curtis, File
U.S. ambassador to Libya J. Christopher Stevens and three other embassy staff were killed in an attack in Benghazi on Wednesday, the White House confirmed on Wednesday.
President Obama strongly condemned the attacks, while also calling on embassies across the globe to increase security.
"Right now, the American people have the families of those we lost in our thoughts and prayers," Obama said. "They exemplified America's commitment to freedom, justice, and partnership with nations and people around the globe, and stand in stark contrast to those who callously took their lives."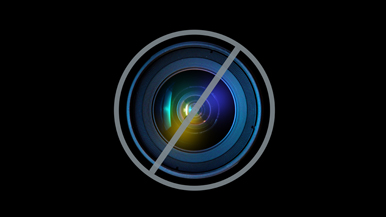 Exclusive: No Record of Intel Briefings for Obama Week Before Embassy Attack

s
According to the White House calendar, there is no public record of President Barack Obama attending his daily intelligence briefing--known as the Presidential Daily Brief (PDB)--in the week leading up to the attacks on the U.S. embassy in Cairo and the murder of U.S. Libyan Ambassador Chris Stevens and three American members of his staff:
Officials say the Obama administration suspects the attack in Libya that killed the US ambassador and three other diplomats was planned.
The deaths of U.S. Ambassador Chris Stevens and three members of his staff in Libya are a result of President's Obama's decision to intervene in that country, former CIA director Michael Hayden tells Newsmax. It all comes down to the Pottery Barn principle of "if you break it, you own it," he says. Hayden also has harsh words for Florida pastor Terry Jones who promoted an anti-Muslim movie that set off the protests in Benghazi. "Actions have consequences," he said.
Read more on Newsmax.com:
News & Current Events, Breaking News, Analysis, Political Commentary – Newsmax.com