Carney Struggles to Explain Weaponry Used in Benghazi Attack
BY:
White House press secretary Jay Carney struggled to explain the presence of heavy weapons in the attack on the U.S. Consulate in Benghazi, Libya, in a Wednesday press briefing.
The Obama administration has maintained the attack was not premeditated, despite the presence of the kind of heavy weapons used in the attack.
During the briefing, Carney directed some questions about the attack in Benghazi to the State Department. State officials told reporters Friday that the department would not answer more questions about the attack until an investigation into the attack has been completed.
Director of NCTC: Benghazi Violence Was a Terrorist Attack
National Counterterrorism Center director Matthew Olsen said Wednesday the four Americans killed at the U.S. Consulate in Benghazi, Libya, were killed in a terrorist attack.
"Let me begin by asking you whether you would say that Ambassador Stevens and the three other Americans died as a result of a terrorist attack," Sen. Joe Lieberman (I., Conn.) said, when the hearing opened for questions.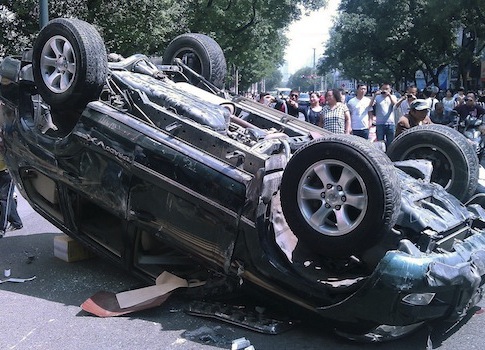 China's most powerful military leader, in an unusual public statement, last week ordered military forces to prepare for combat, as Chinese warships deployed to waters near disputed islands and anti-Japan protests throughout the country turned violent.
Tim Graham
|
September 19, 2012 | 17:51
Jack Coleman
|
September 19, 2012 | 17:35