The struggling, foreign-owned wind power company that laid off two-thirds of its Arkansas workforce earlier this month after receiving more than $30 million in aid from the federal government also received $15 million from the state of Arkansas and was heavily promoted by the state's Democratic governor.
President Barack Obama used the power of regulation and stimulus to aid an early political supporter, according to the New York Times.
Odds of Global Recession Are 100%: Marc Faber
Bloomberg | Getty Images
Marc Faber, managing director of Marc Faber Ltd. and publisher of the Gloom, Boom and Doom Report
---
When you look at the major economies, Europe, the U.S., China and the emerging markets that are dependent on China for growth, Faber, aka Dr. Doom, only sees weakness.
"Europe is already in recession," he said. "Germany is still growing very, very slightly, but is likely to go into recession soon."
Growth in the U.S. is also falling off. "The U.S. economy has decelerated and I don't see much growth in the next six to 12 months," Faber said.
There's also little the Federal Reserve and other policy makers can do to turn the U.S. economy around. "I think that if you look at the injection of liquidity and the intervention by the Federal Reserve and the Treasury with fiscal measures, it has already impoverished the U.S. economy," he said.
Faber also doesn't expect much change in the U.S.'s finances regardless of who wins the election in November. "The deficit is $1.3 trillion and, in my view, will go up," he cautioned. (Read More: The Biggest Holders of US Government Debt.)
Even corporate profits, the lone bright spot, look to be at risk. "The corporate sector has recovered remarkably since the trough in earnings in 2009 and we are at record high earnings," Faber said, but added, "Corporate profits will disappoint over the next 12 to 18 months."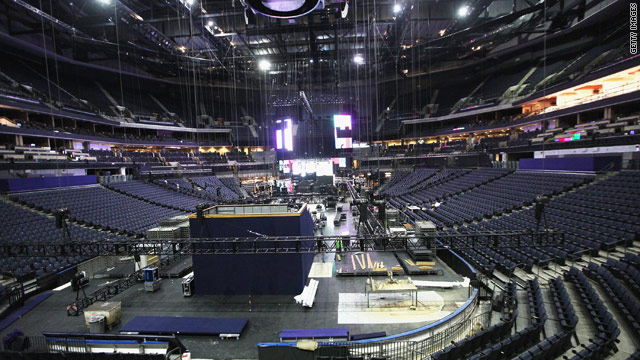 August 22nd, 2012
05:48 PM ET
11 hours ago
Washington (CNN) - Law enforcement officials are concerned about possible violence by anarchist extremists at the upcoming Republican and Democratic national conventions, according to an intelligence bulletin prepared by the FBI and Department of Homeland Security.
The bulletin, which was obtained by CNN, says that anarchists could try to use improvised explosive devices.